Sean Corvelle sits down with "the father of the formula" Bob Murray PhD FASCM, founder of Stage Hydration. Bob was formerly co-founder and Director of the Gatorade Sports Science Institute for 23 years before launching Stage Hydration. In this episode, he debunks common myths and misconceptions about hydration and shares how to properly use electrolytes and fuel our bodies.
You can find Stage Hydration electrolytes at our hydration stations at every Tough Mudder event this year.
Find more about Stage Hydration and get 10% off here. 
Connect with Bob & Stage Hydration on social:
-Website: SportsScienceInsights.com, StageHydration.com
-Facebook: Sports Science Insights, StageHydration
-Twitter: @bobmurrayssi
-Instagram: @stagehydration
LISTEN NOW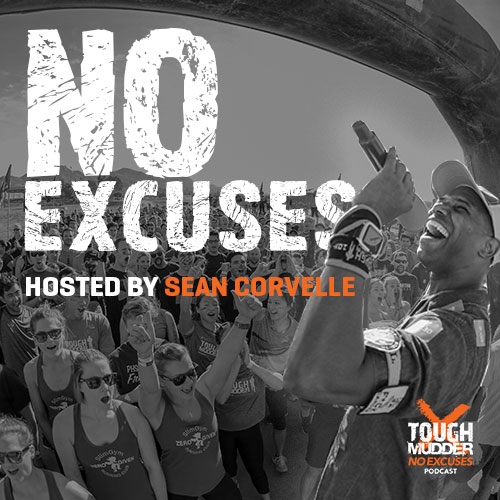 Episode Transcription:
Stage hydration is one of my clients and I've been working with them for the last couple years to help them develop an electrolyte formula that is perfectly designed for the needs of what we might call serious athletes, endurance athletes, anybody really who sweats a lot and consequently needs to replace their electrolytes. And of course, the stage hydration system allows athletes to select electrolyte flavor blends, anywhere between plain water at the low end, so to speak, and a relatively concentrated amount of electrolytes at the higher end and anything in between. So even during a workout or a race if your tastes vary, your need for electrolytes vary, the stage hydration bottle and hydration technology can provide exactly what you need.
The Cirkul system was developed long before I came on board to help out and it's a typical hydration bottle that everybody's familiar with. But the innovative and cool technology is the insert that goes on the top of the bottle. The only thing that ever goes in the bottle is plain water. So you don't have to worry about anything getting moldy or tasting bad because water is the only thing that touches the inside of the bottle. And then the insert through which you drink the water circulates through a cartridge that contains the flavored electrolytes. And by setting a dial on the top of that cartridge, you can select anything from water to a more concentrated electrolyte and flavor system, so it's perfect to meet everybody's needs.
The whole idea is that the Stage Hydration system is designed to give athletes maximum flexibility. Not only can you dial in just plain water from the Stage bottle or a flavor and electrolyte system, it also gives you the opportunity to consume other nutrients of your choice, if you want an energy bar or a gel or a goo or a peanut butter and jelly sandwich. Whatever your needs happen to be, you can design your hydration and nutrition system around that using the Stage technology to provide you the fluid and electrolytes your body needs.
The reason that Stage doesn't provide carbohydrates, really 2 reasons. 1. We want to provide a product that is just water and electrolytes. Again, let athletes tailor their carbohydrate needs using conventional sports drinks, bars, gels, or goos. Second, it's very difficult to deliver the amount of carbohydrates that would be effective, effectatious, in the stage technology, in that cartridge that goes into the water bottle. So those are the two big reasons. But the most important is water and electrolytes give athletes the optimal opportunity to design the rest of their nutrition system for themselves.